Details
In the October edition of the Joomla Magazine, I've started a series of articles about Joomla modernization. The first instance of the series is Talking about a Modern Joomla.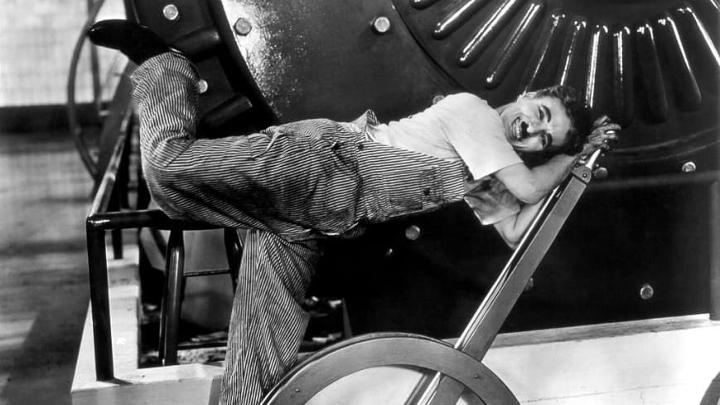 The first article has been aimed to be a conversation starter about the general need for a change of vision, from how the CMS was originally designed and the new requirements of a modern website.
Now, the second article of the series is almost out! 
Details
After the last crazy-busy months of April and May 2018, I'm finally catching up with the delayed tasks. In the rush of preparing the presentation for UbuCon 2018 - Devops with
Lando and Docker, I also published an ambitious project: Lando Boilerplates for Joomla, WordPress and PrestaShop (GitHub repo).
I have been improving the project mainly with Joomla tooling, but also included WordPress CLI and PrestaShop recipes.
At this point, after these months of development and testing, I think that the recipes are improving and the direction is clear to implement best-practices and advanced tooling (integrated phpMyAdmin and MailHog) for CMSs. For instance, the current tools for Joomla include these nice commands for Lando:
"install", to download and extract the latest Joomla
"kick-restore", to download Akeeba's kickstart and extract a JPA backup
"unite-restore", to install a JPA backup with Akeeba's Unite
"dev-config", to apply my favourite local development configuration to Joomla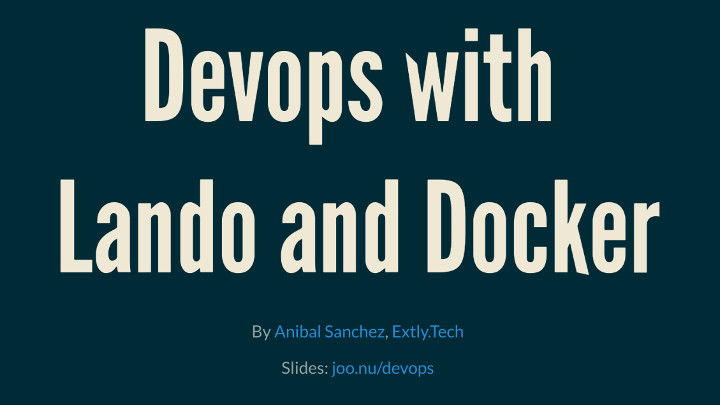 This is the repository where I'm publishing the updates: https://github.com/anibalsanchez/lando-boilerplates-for-joomla-wordpress-and-prestashop
To sum up, Lando is progressing at giant leaps and the combination of different CMSs is perfect for DevOps development.
Details
Today, I'm reading this article with a reflection about the current trend of JavaScript dominance: What if JavaScript wins?
From my last attendance to J and Beyond 2018, I can say that there were many sessions devoted to the topic of JavaScript development and the associated technologies. So, in some way, the current trend is affecting every corner of our world.
Details
In this session, we are going to talk about the techniques and technologies necessary to develop a state of the art extension. Building on top of a classic component that includes modules and plugins, we are going to add a quality assurance procedure, progressive features, packaging tools and continuous deployment services.

Slides: joo.nu/jmodern

Video: https://youtu.be/sIpEOG9kkeM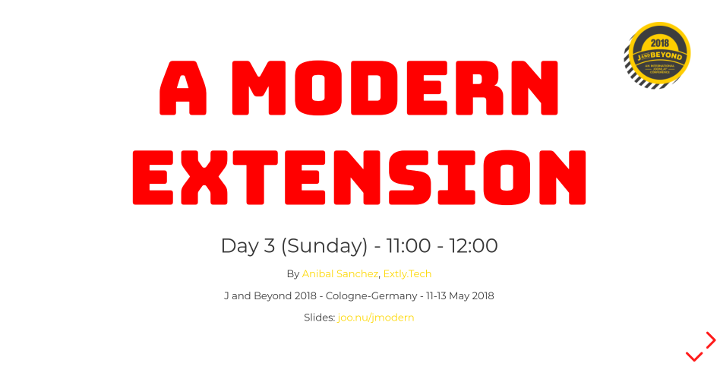 Slides: joo.nu/jmodern
Video: https://youtu.be/sIpEOG9kkeM
See you in Cologne!
Details
Devops with Lando and Docker
Ubucon Europe - Xixón, Spain - 27-29th of April 2018
Slides: https://joo.nu/devops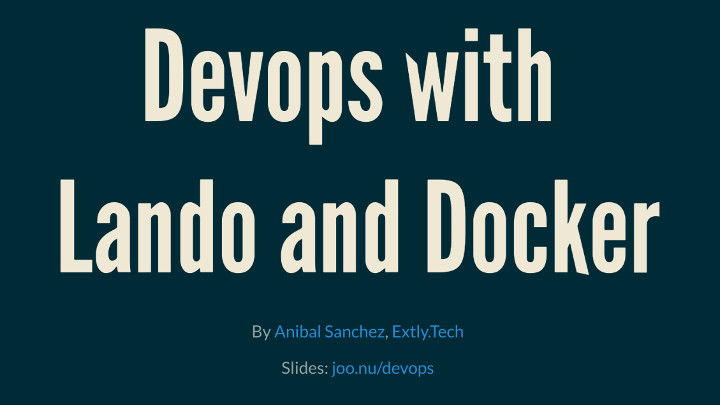 Github Repository: https://github.com/anibalsanchez/lando-boilerplates-for-joomla-wordpress-and-prestashop

A modern extension for Joomla
J and Beyond 2018 - Cologne-Germany - 11-13 May 2018
Slides: joo.nu/jmodern

Video: https://youtu.be/sIpEOG9kkeM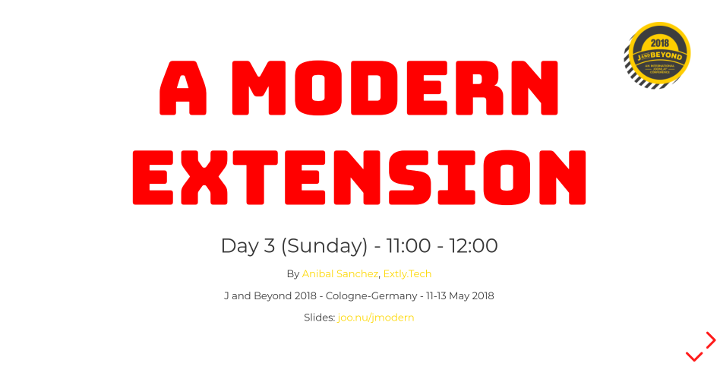 Web and Push Notifications for Joomla
JoomlaDay™ Vigo 2017 - 23rd September 2017
Event: https://joomlaes.org/joomladays/joomladay-vigo-2017/ponencias/notificaciones-web-y-push-en-joomla
A mobile app per Joomla! website
JoomlaDay™ Madrid 2017 - Viernes, 12 de Mayo de 2017
Slides: https://docs.google.com/presentation/d/1KseQSSi0L1Q54ZW7XCyYw92GdPAPSE-8S4gyulPLmY0/edit?usp=sharing
Event: http://www.joomlamadrid.org/agenda/14-taller-desarrollo-apps-joomla
JED development: how to collaborate and improve our extensions directory
J and Beyond 2016 - 22nd May 2016
Slides: https://docs.google.com/presentation/d/1YTUvhYEK-bxoEE5-vJsjv06kZAvhpsAjSRmsY2w9GkU/edit?usp=sharing
Joomla integration with mobile apps
JoomlaDay™ La Rioja 2016 - Jueves, 28 Abril 2016
Video: https://www.youtube.com/watch?v=JHp8AR6l8iA
Slides: https://docs.google.com/presentation/d/1loFB8sgrO7JeCNrfzcnlwIUGfU4zBztYpOUk_xO6LUA/edit?usp=sharing
Event: https://joomlaes.org/joomladays/joomladay-la-rioja-2016/ponencias/integracion-de-joomla-con-apps-moviles
Mobile apps development for Joomla
Joomla! World Confenference 2015 - Bangalore, India - November 6-8 2015
Video: https://www.youtube.com/watch?v=M-p4xQtdhuc
Slides: https://docs.google.com/presentation/d/1CVhM_IDhaJ3E1fz5dlTfNOwuCuhqKSY9hko9urVMNdM/edit?usp=sharing
Mobile app development for Joomla
JoomlaDay Sevilla 2015 - 23rd September 2015
Slides: https://docs.google.com/presentation/d/1Cuu5VSQlVMVcBnpWrG43xzL1YeBlE1MaFgPSIKGR1m4/edit?usp=sharing
Details
In November 2016, I had the unique opportunity to attended two featured technology events. In a first place, I was invited as Open Source Contributor to WebSummit 2016 and secondly I attended to JoomlaDay Granada 2016. The differences between both events are remarkable, and an accurate description of the current challenges that we face today.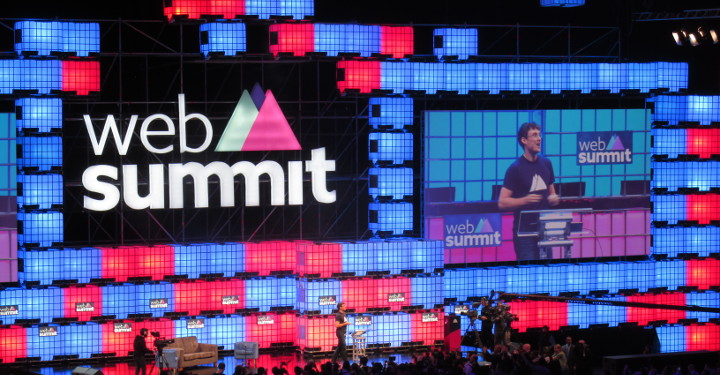 WebSummit is a huge European event, with an audience of more than 50,000 attendees, where you can find from big corporations, showing well-planned marketing campaigns, to small start-ups pitching non-working prototypes.
In previous years, WebSummit had taken place in Dublin, but this year, to reach a greater scope, the organisation jumped to Lisbon and executed a perfect strategy. In this context, the beautiful city of Lisbon received our invasion of professionals of the web world, accepted the bet, and it was ready to answer with a proper infrastructure and an army of volunteers.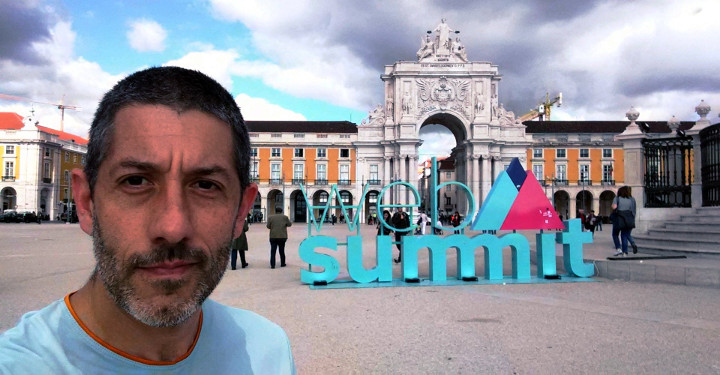 At this scale, the organisation pulled a success. We can argue that in the first days all venues were full and it was even difficult to listen to the talks in open spaces. Still, after the initial madness, there was room to talk, learn new ideas, or touch the raw source of technology innovation. In this arena, topics like artificial intelligence, big data, drones, virtual reality, automotive, IoT, bots or robotics had their 15 minutes of fame. Of course, we could find our regulars: SaaS, E-commerce, creatives, marketers and technologists, leading banks, sports business, etc. Overall, the current landscape of web technology was well represented.
On the other hand, I attended JoomlaDay Granada 2016, an event organised by our Joomla! Spanish community. An always incredible opportunity to meet Joomlers, friends, colleges, and students. All of us summoned by our common interest in Joomla! CMS and open source technology. A moment of time when we were privileged witnesses of how a user group in Granada takes shape.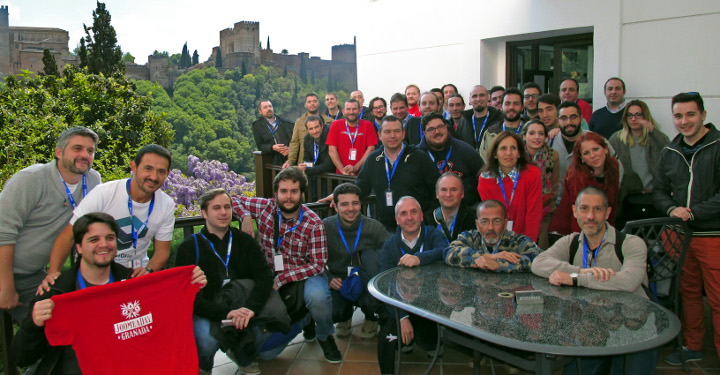 Both experiences could not be more different. WebSummit prices go from 300€ up to 5.000€, over a year until it is sold out. JDays are frequently free, sponsored by featured software developers or services providers, and located in educational or governmental venues.
From a Joomler point of view, WebSummit is an alien environment. It can be overwhelming or totally annoying. We are used to our community, where close relationships are formed along years to form small niche of nerds. We know each other and we know our professional skills to the detail. For instance, in our gatherings, we talk about what we have been doing recently, not even talking about our commercial activity.
Out there, there is a whole world to challenge us. In the wild, we can find new ideas and apply new concepts to our systems. Evolution is the key to surviving. We need this technology pressure to understand the challenges that our users face every day. To be precise, in Joomla, we have pending questions that we need to answer, and I find myself also looking for solutions to these problems. We only have to combine these new concepts and Joomla! to find new growth opportunities. To be crystal clear, we are in a post-web and post-mobile era; we have to adopt these ideas to evolve.
To sum up, I can conclude that both events helped me to better understand the current state of the art of web technology. In our niche, we have highly qualified enthusiasts, ready to solve any problem. We have a legacy of more than ten years of one of the finest pieces of technology ever created by an open source community. Nothing is stopping us from lead the change into modern times. So, the big question is: do you dare to go there?
Details
Today, I'm reading again about the Nash equilibrium, a simple but powerful idea that explains how self-improving individuals could lead to self-harming crowds.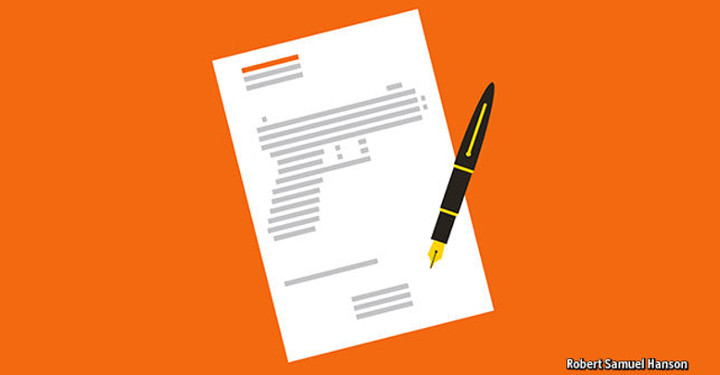 Two comprehensive article about The Prisoner's Dilemma and other similar cases:
Details
Hi Parth, I've just translated your article "The Evolution of the Internet from a geek's paradise to a consumer ecosystem" to Spanish (coming in the next Joomla Magazine edition).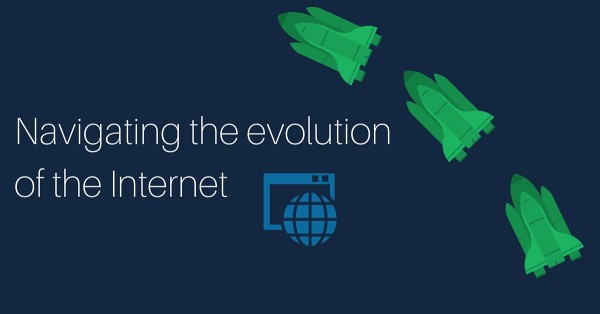 Re-reading your article, I think that your diagnose is sound.
However, I don't agree on the need of distributions. Firstly, a distribution is a solution for a business-specific need. For instance, a distribution for wine cellars. Who is an expert or a product manager for wine cellars? We can be experts in certain fields, but none of us (in our community) has the expertise to define a distribution for wine cellars. Secondly, to have a successful distribution for wine cellars, a different system than a CMS could be required.
I've been thinking on the same reasoning than you follow, but I arrived to the conclusion that we only have to be better on what we do and there is no need to change what we fundamentally do "a CMS for system integrators and developers/consultants".
In the past, there was a big pull from a market of early Internet users and we shared the space with WordPress (there wasn't much else to choose from).
Now, we have to define our focus with laser precision into the needs of system integrators and developers/consultants. I have had the pleasure to talk with you and I think we have a similar view to make Joomla growth into a hub of content to support websites, mobile apps and Internet of Things.
Best Regards,
Anibal
Details
I want a poor student to have the same means of indulging his learned curiosity, of following his rational pursuits, of consulting the same authorities, of fathoming the most intricate inquiry as the richest man in the kingdom, as far as books go, and I contend that the government is bound to give him the most liberal and unlimited assistance in this respect.

Anthony Panizzi 1836 - Principal librarian of the British Museum

Ref: Open access: All human knowledge is there—so why can't everybody access it?
Details
Joomla 3.5 is coming with PHP7 support. These stories about PHP 7 experiences are quite interesting to know what is quickly arriving. https://techblog.badoo.com/blog/2016/03/14/how-badoo-saved-one-million-dollars-switching-to-php7/