Details
After many years of build extensions for Joomla with traditional tools like bash scripts or Phing, I have started a project Extly's Buildfiles for Joomla to modernize my personal Toolbox for Joomla extension development: anibalsanchez/extly-buildfiles-for-joomla.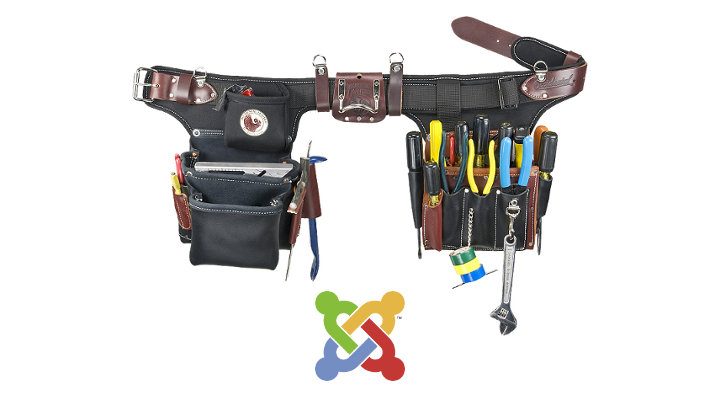 At this time, JavaScript is a dominant driven force in all of my projects. So, seamless integration between PHP and JavaScript ecosystems is the best approach. So, the build scripts are mainly based on JavaScript dev tools to integrate modern PHP and Joomla development.
The key features of the project are:
Powered by Webpack to build and support the development workflow
Support for any type of Joomla extension: component, CLI files, template, etc.
Flexibility, to exclude and customize the package merely deleting folders or customizing the build template files.
Template files to create the manifests
Translation files to automate the translation management.
A Library, to pack Composer libraries or any other library.
Support of mobile apps, progressive apps or single page apps (App folder)
When the project started, I forked it from joomla-extensions/boilerplate, with the idea of submitting a PR to improve the original project. However, the addition of scripts to manage the package and control the extension has increased the complexity beyond what a user would expect from a boilerplate project.
To sum up, I have already migrated more than 20 extensions to the new organization, and the build files are supporting well the development process. The experience confirms that it is possible to integrate JavaScript and PHP in the creation of a single ecosystem. Both technologies can stand at the same level and be complementary to evolve together. The next logical steps are going to be the migration of the rest of my extensions and the implementation of build server based on these build files.
Feel free to clone, fork, use it or propose improvements. To the moon!
Details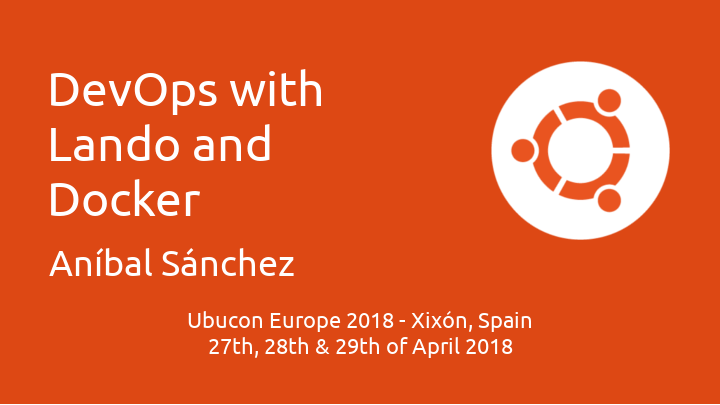 Across the world, the community gets together to organize UbuCon events to celebrate Ubuntu and forge new friendships.
Ubuntu has always been with me. I'm a confessed fanatic, and I deploy Ubuntu on every computer that I can. Now, I have the fantastic opportunity to attend an UbuCon conference, here in Gijón/Xixón, Spain, and meet the community. On top of this, I submitted a conference about Lando (https://docs.devwithlando.io), it has been accepted and I will be honoured to introduce this toolkit.
Lando is for developers who want to quickly specify and painlessly spin up the services and tools needed to develop their projects.

It's a free, open source, cross-platform, local development environment and DevOps tool built on Docker container technology and developed by Tandem. Designed to work with most major languages, frameworks and services, Lando provides an easy way for developers of all types to specify simple or complex requirements for their projects, and then quickly get to work on them. Think of it as your local development's dependency management tool...
Don't miss this event. It's going to be awesome. Registration is still open http://ubucon.org/en/events/ubucon-europe and the Schedule have been published http://ubucon.org/en/events/ubucon-europe/schedule.
To the moon!
Details
Continuing with the subject of the "Mobile Apps Development for Websites", which took place at Joomla! Day Madrid 2017, we are now going to introduce the integration of web and push notifications in Joomla!.
Notifications are a new mean of direct communication with users. They have unlimited potential, but also a capability that must be used with care. In the presentation, we will present the integration of Joomla! with Web Notifications and the integration of a SlimApp with Push Notifications and our Joomla! site. Finally, we will also introduce notification services like OneSignal or Pushwoosh.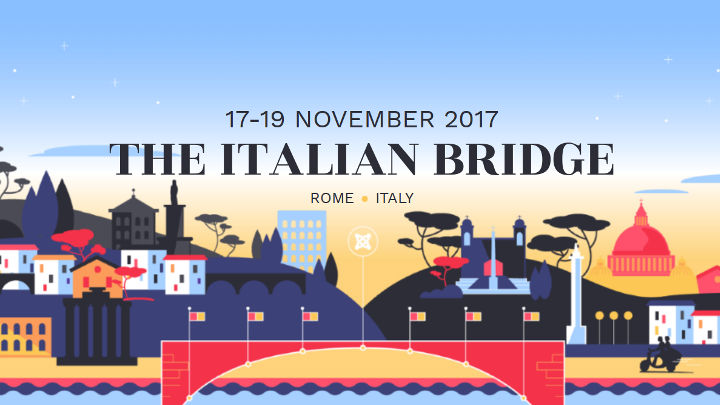 If you plan to go to the conference, Blind Bird tickets are now on sale: https://conference.joomla.org/buy-tickets.html
If you are Interested in sponsoring the Joomla! World Conference 2017, there are packages still available: https://www.sponseasy.com/p/joomla-world-conference-2017
See you in Rome!
Recommended Reading
UPDATE: Web and Push Notifications for Joomla! - Slides
After few more updates and corrections from community feedback, here they are the final Slides. http://joo.nu/jwc17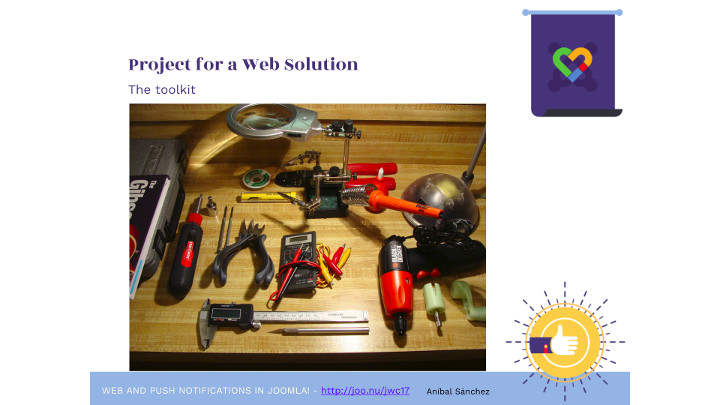 Details
My Joomla! marathon started in Joomla! World Conference 2015. I was awarded as project volunteer with JET to attend JWC15! and I presented a session about Mobile Apps at JWC 2015. This community event was my first international conference to meet a big part of Joomla! community. Volunteers who daily collaborate with the project, but rarely have the opportunity to meet in person.
To read more about the experience:
If you have the chance to attend the current edition of Joomla World Conference 2016, DO NOT miss the opportunity.

Looking back, a particular session was moving and intriguing for me: JWC15 - Building and Maintaining a Healthy Community, by Priyanka Nag.
Fast forward to September 2016, I am a brand new member of Joomla! Community Leadership Team and her words have a new meaning and embody a call to my inner project manager:
Belonging: A sense of belonging is what keeps people in communities.
Open Communications: With an open community and publicly visible and accessible communication channels, anyone can join the community.
Open Tools: Anyone with an Internet connection and computer can contribute.
Community Leader: Who is He / She?
A Community Leader's Responsibilities:

Enable People
Trust is everything
The Value of Listening
Avoid Ego, or Others Will Avoid You

Scaling the Community

Building the right tools
Resolving community conflicts - CONFLICTS CAN'T BE AVOIDED -
Multiple Communication channels

Community TODO List

Identify how we can divide our community into teams
Ensure that teams can communicate clearly and effectively
Define the scope of each teams, and help team members understand that scope
Encourage diversity and opportunity in the community
Produce a Code of Conduct

Quick Steps to Resolve a Conflict

Calm and reassure
Get the facts
Discuss
Document
Reflect and maintain

Working with an Open Community

Good - Open by default, real diversity
Bad - Working with partners (Source, by Stormy Peters)
Ugly - Not enough time, lack of commitment, meetings
To the moon!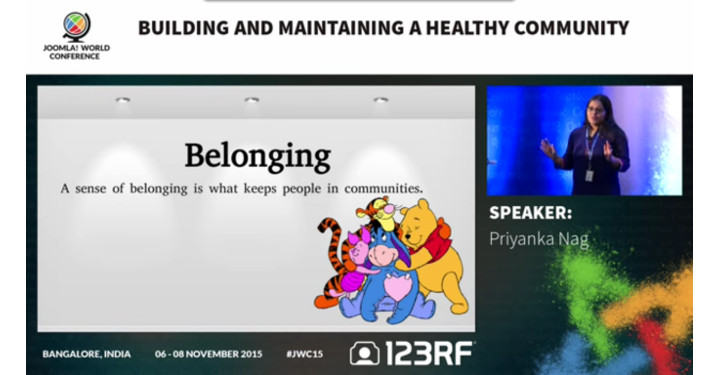 Excerpt

Open Source organizations and projects are driven by the strength of its community. We have often seen but how big communities fall because of wrong ways of handling it or mismanagements. My talk will be around the lines of how a community leader or manager can take a few extra responsibilities to keep a community healthy.

Description

Being in the Open Source world for the last 4 years, I have got opportunity of working with several different communities. I am also currently working as community manager, here at Scrollback.

Communities are tough to build, true, but what we often forget is the fact that once built, these communities are even tougher to be maintained.

There are some very simple rules around maintaining the health of these communities. Through my talk, I would like to point out a few of those simple tricks to building and maintaining a healthy community.
More references
Details
From a historical point of view, in computing, we can testify how character representation has evolved. Since the basic binary encoding of 0s and 1s, each bit has added more expressiveness. Today, Joomla 3.5 is here to introduce the current gold standard, full 4-byte Unicode (Utf8mb4).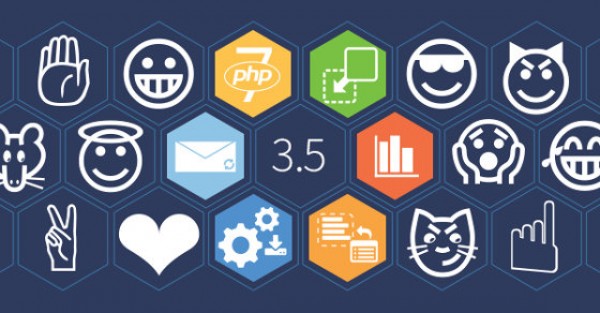 Source: The Joomla! Community Magazine™ Issue 2016 April > Administrators, English: Joomla 3.5: from 8-bit ASCII to full Unicode http://magazine.joomla.org/issues/issue-apr-2016/item/3001-joomla-3-5-from-8-bit-ascii-to-full-unicode
Details
This day in history could be remembered as the evening when Joomla 3.5 was released... until now, it is going to be remembered as the day I rocketed to 6,007 points answering questions in http://joomla.stackexchange.com/!!!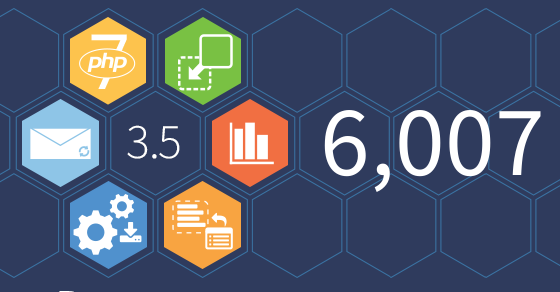 It's fair to say that I'am not alone on this quest. In fact, I'm 4th in the user ranking. Gold, Silver and Bronze medals are assigned to (my nemesis):
Lodder - London, United Kingdom 15.2k
johanpw - Norway/Bolivia 9,322
FFrewin - Greece 9,093
And now, we can happily wait and collaborate for Joomla 3.5!
Details
It's official now. I am proud to be selected an I will be presenting Joomla Extension Directory development and collaboration process in J and Beyond 2016, Barcelona 20th-22nd May 2016.
JED is our biggest community site to publish extensions and a critical part of Joomla! experience. The development process has recently been opened to everyone. YOU can take the extra step to collaborate and improve it. This session introduces how developers can participate and setup the development environment. Additionally, we are going to show "state of the art" technologies applied in JED massive operation.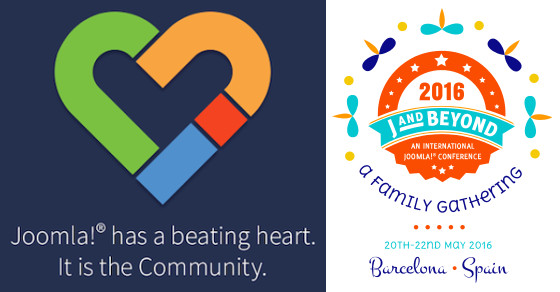 On top of this, I plan to prepare an open presentation (anyone can read it, comment and give feedback) until the final version is presented on JAB's Sunday. If you are interested to collaborate, please, contact me @anibal_sanchez #JED_development.
Details
After soooo many years of online work, everything is coming to an end. At this very moment, Joomla World Conference 2015, Bangalore, is taking place.
Just a quick note on the road, this is my first-ever Joomla official photo, with Sarah Watz President of (Joomla) Open Source Matters, Inc. and Tessa Mero Dev Advocate for Joomla and JED Assistant Team Manager.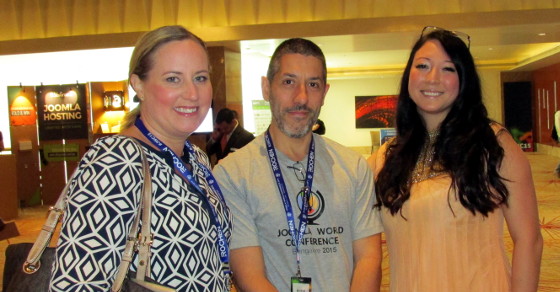 Details
Since 2007, when I began to experiment with Joomla!, it was always a pending debt attending a Joomla! Day. Finally, the day arrived and the scene was perfect in Joomla Day Sevilla. To add excitement to the moment, I was honored to present the topic of Mobile Application Development: Mobile app development for Joomla
I arrived two days before the event to see the city and participate in the event organization. Sevilla is a wonderful city. From the airport you can already perceive a modern infrastructure, where all details have received attention. Considering the number of tourists arriving in the city and its own weight, this is a great achievement. Later, downtown represents the roots of the zone with labyrinthine neighborhoods, just meters from Real Alcázar and Seville Cathedral.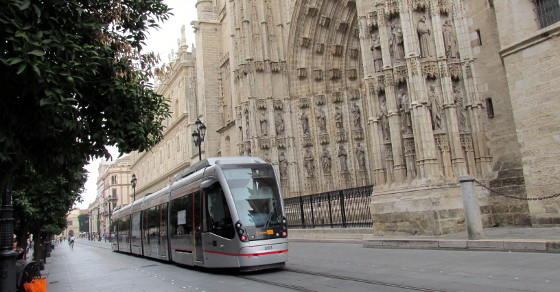 On Saturday, it was time to meet the Joomla! live. In my experience within the community, the relationship is always stimulating and challenging. In a first contact, a climate of friendship and overall familiarity can be perceived, originated from long online conversations. For newcomers, it is an oasis of experiences and expertise freely offered. In the long haul, the community reveals layers of complex technological and political relations, that must be learned to navigate through. I was able to experience firsthand all these dimensions in Joomla Day Sevilla. Congratulations to the organizers of open source events, Eventoos!
As a writer, my memory fails me always, I relay here to blogs of my fellow speakers who published excellent reviews:
On the other hand, it was time for my presentation, Mobile app development for Joomla. Mobile Apps are the novelty of the moment, in a business that is booming. We are already beyond the initial wave of mobile apps, where developing a native app was an occult science. At this time, all websites may have an App and Internet experience will never be the same. In particular, the topic of my talk was focused on WebApps that can be developed for Android and iOS based on HTML, CSS and Javascript, integrated with Joomla! CMS.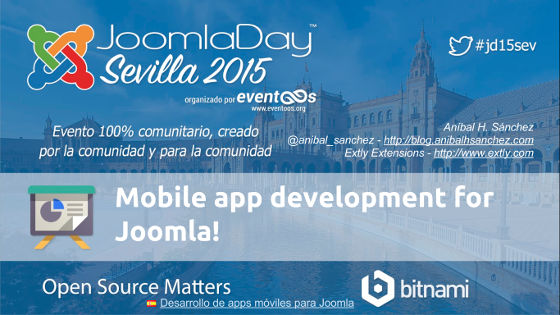 PDF: Mobile app development for Joomla
Spanish version: Desarrollo de apps móviles para Joomla PDF: Desarrollo de apps móviles para Joomla
In conclusion. I arrived with a load of expectations, typical of a long maturation period and recent change in my life, where I traveled from my beloved Buenos Aires to Oviedo, Asturias. All my expectations were more than fulfilled, a first perfect Joomla Day. Thanks to Joomla!
Finally, to double the bet, between November 6 and 8 2015, Joomla! World Conference will be held. A worldwide event, where I will be able to attend thanks to Joomla Event Travel Programme (JET). On top of this, I will be introducing Mobile Apps development for Joomla! topic. If you have the opportunity to travel to Bangalore - India, this is an unsurpassable opportunity.
Details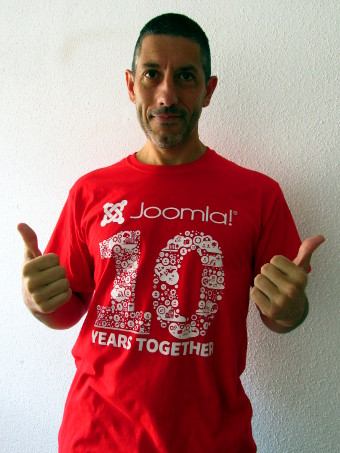 On May, I blogged about reaching 4,000 points, answering questions on Joomla StackExchange. Today, after 3 months, I have rocketed well over 5,000!
It's fair to say that I'am not alone on this quest. In fact, I'm 4th in the user ranking. Gold, Silver and Bronze medals are assigned to:
Lodder - London, United Kingdom 11.400
johanpw - Norway/Bolivia 7,273
FFrewin - Greece 6,622
Let's celebrate together these achivements on 10th Joomla Birthday!
Details
At this time, I am devoted to implement Ionic Framework. It is a beautiful, open source front-end SDK for developing hybrid mobile apps with HTML5.
Today, they have just published a blog post about their unique vision about mobile delopment and Why we are building the Ionic Platform. Beyond native apps and the unicorn developer syndrome, Ionic Framework aims to build mobile apps with a web stack, on most widely used and known technology in the world.
Our intense focus on hybrid developers was validated once Ionic started gaining traction, Apple and Google started featuring Ionic apps as best-in-class, and developers came to us asking for recommendations for push notifications, databases, app servers, analytics, and everything in between.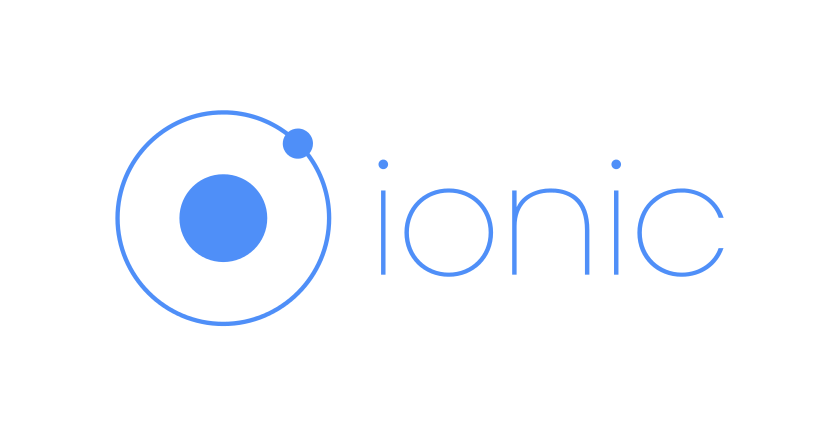 Subcategories