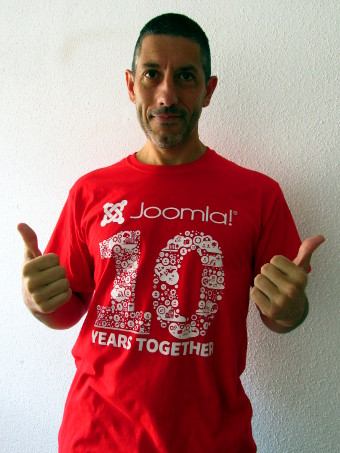 On May, I blogged about reaching 4,000 points, answering questions on Joomla StackExchange. Today, after 3 months, I have rocketed well over 5,000!
It's fair to say that I'am not alone on this quest. In fact, I'm 4th in the user ranking. Gold, Silver and Bronze medals are assigned to:
Lodder - London, United Kingdom 11.400
johanpw - Norway/Bolivia 7,273
FFrewin - Greece 6,622
Let's celebrate together these achivements on 10th Joomla Birthday!