Joomla 4 Alpha 12 has been released this week, and the first Joomla 4 Beta version is due to November. Tomorrow, October 19th, 2019 09:00 am, the Joomla community has the global event to complete the next releases, Pizza, Bugs & Fun - Worldwide. On top of this intense volunteer activity, we have the new Atum backend template for Joomla 4 Alpha 12.
The Atum backend template is an alternative unofficial template developed by JoomShaper team. The effort has been lead by Kawshar Ahmed. The template is going to be proposed to the Joomla official repository soon. To join the conversation, please, check this link: https://www.facebook.com/groups/joomlanospam/permalink/10156296192450997/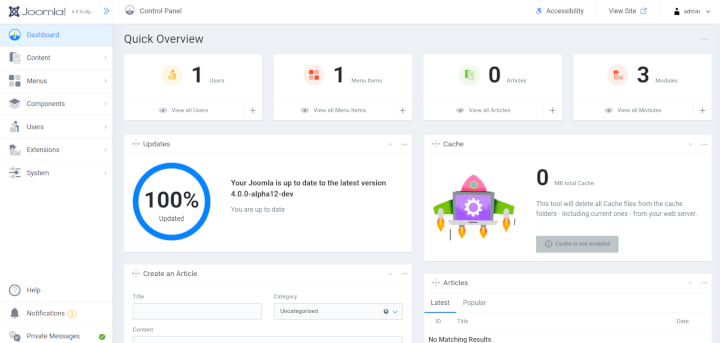 The template shows us what Joomla 4 could be, a powerful modern CMS. It offers a bright, colorful, and clean user interface. As a first version of what could be, it looks like a solid contender to be the user-choice for the backend template.
If I were part of the team, I would go one step further, with the house-keeping tasks, and start axing features that bloat the interface.
Overall, great work and a clear demonstration of what Joomla 4 could bring us in the future. Happy coding!